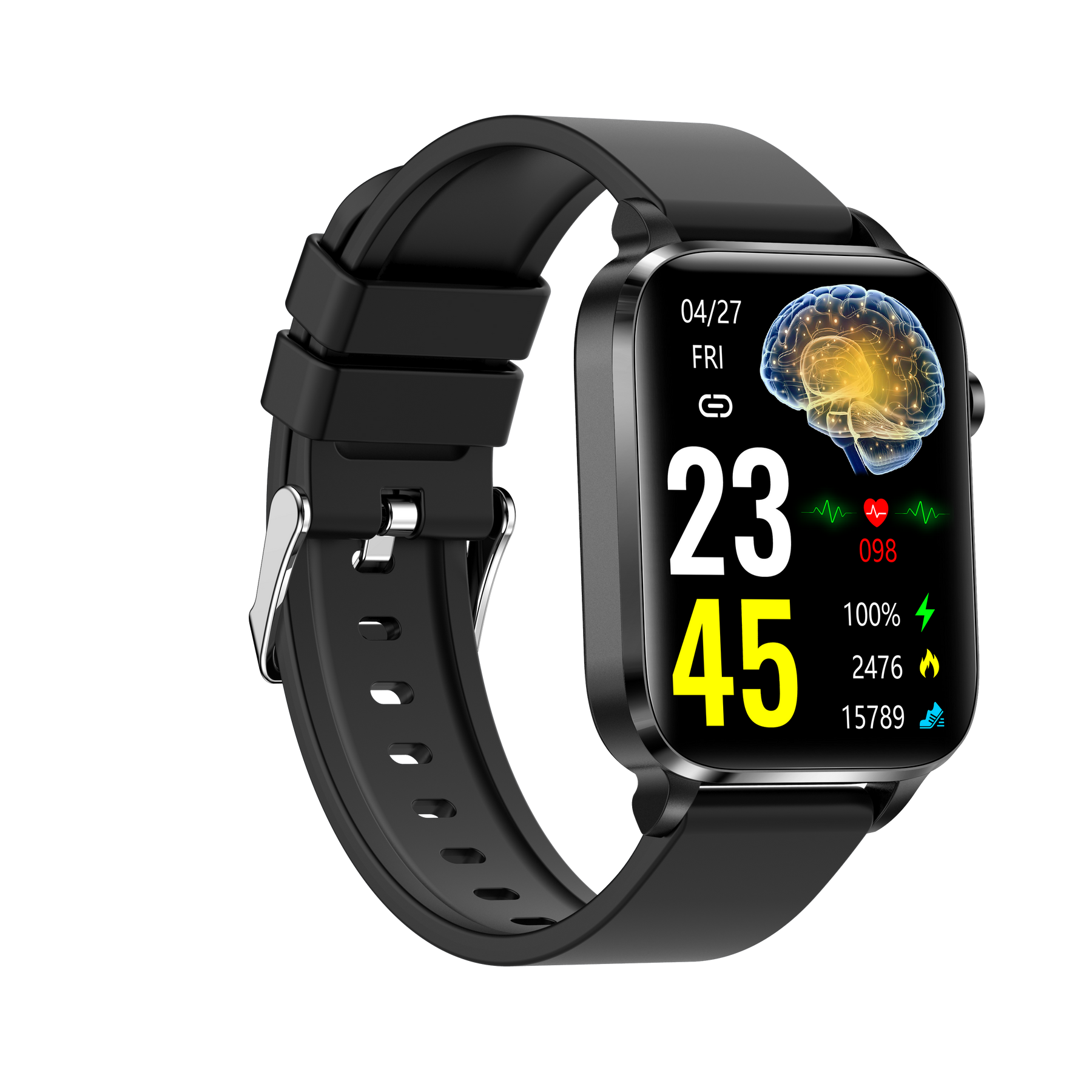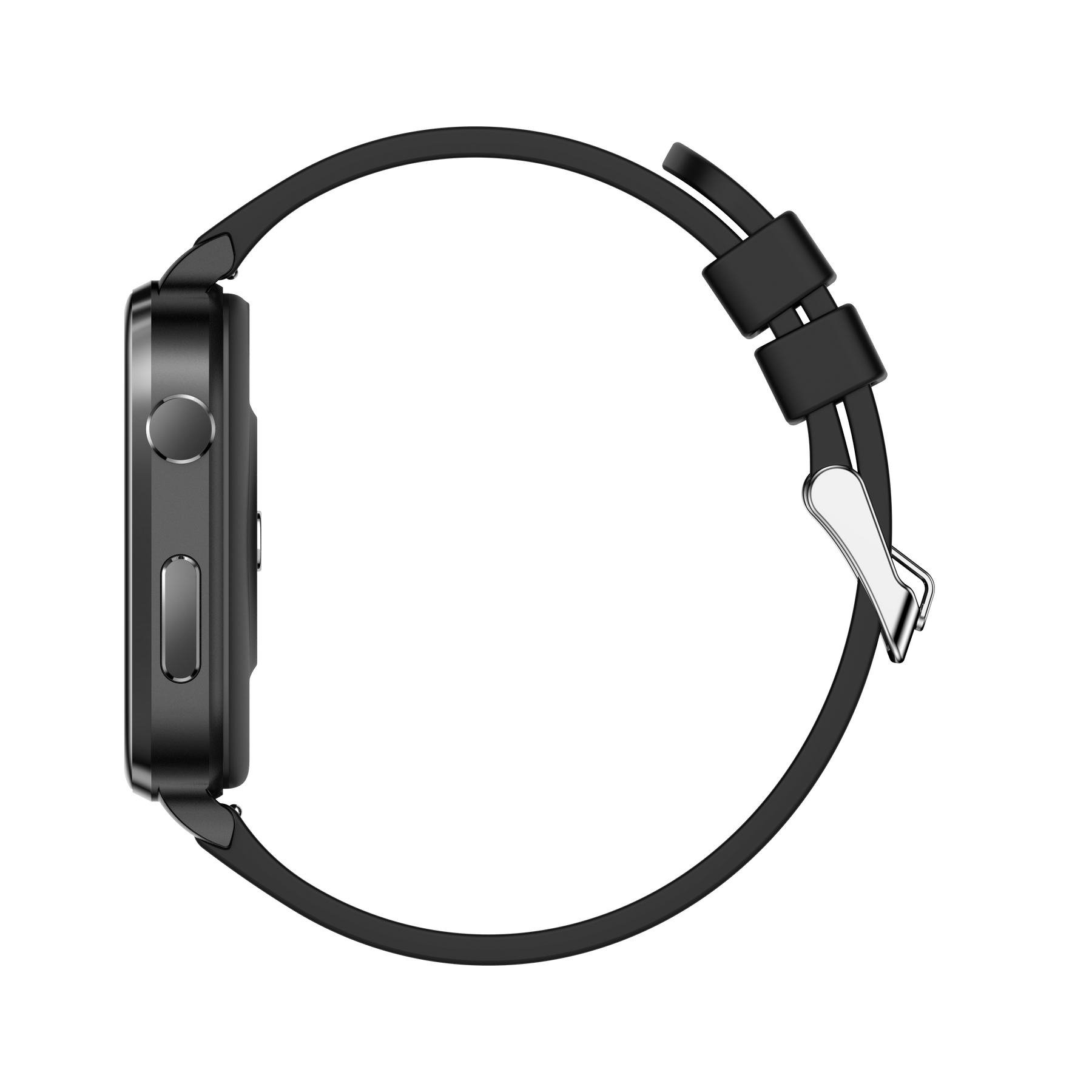 KH10 Laser Physiotherapy Blood Sugar Heart Rate Blood Oxygen Temperature Health Smart Watch
Why choose KoalarHealth smartwatch?
Detailed physical health indicator monitoring;
Diversified products, various styles, there is always one that suits you;
Permanently free APP;
Personal data such as account passwords are only stored locally on the mobile phone and are not uploaded to the server, which better protects personal privacy;
Free replacement for non-artificial damage within six months;
Two-year warranty.
Very Interesting Smart Watch
I only received the watch three days ago. First, directions on setting up watch could have been clearer but once I muddled my way around in it a bit, setup became easier. I calibrated it three times to dial it in closely. We will see how it goes but currently is reading very close to my blood pressure arm band, breathing, heart rate and temperature are spot on. Glucose and BP are very close, within the repat tests by my regular equipment. It is too soon to see if the light therapy works on blood sugar. only issue is all readings do not remain on screen until manually cleared. When you run a test after results pop up, some are gone in 15 seconds, but you can always check the app on your smart phone for results. So far, quite pleased.
Live look and usefulness.
Love strap's leather look but rubber inside so it won't get stinky when one sweats. Functionality is everything that I expected and more. Supporting mobile app even has US measures options. I love the purchase. Feels solid, well made.
Fantastic buy!
I absolutely love my watch! It is very helpful for me to keep an eye on my vital signs, and I highly recommend to anybody who needs this. Wonderful product!
Kolar
Works very well and I am running comparisons to pricking my fingers the old fashioned way. I am very confident I will only use the watch for my blood sugar levels.
Vey excited on how well this works
Health Smart Watch
I like checking my blood glucose levels throughout the day instead of once with my blood sugar monitor. Using my glucose strips can get expensive plus I have to prick my finger all the time but with your watch I don't have to do that which makes it ideal for checking anytime of the day to see where my blood sugar level is at. Your smart watch makes it very convenient. With all of your other features,
I check blood pressure, blood oxygen level, temperature, etc. I also do the treatments daily to improve blood aggregation. Your health smart watch is ideal for all health concerns. I would highly recommend it to anyone wishing to keep track of one's personal health issues. For me it is my blood sugar and high blood pressure. Thanks for making a product that is useful and convenient to use.
Shipping
Yes, we ship for free in most parts of the world. If you find that your region can't deliver after placing your order, please contact us via email.
It depends on where you are. generally, the logistics duration is about 7-12 working days
We will process the order within 24 hours after receiving it, and then deliver the goods from the warehouse to the express center, it will take about 2-3 working days to have the logistics tracking information, You can check the delivery status of your package in "Track Your Order".
Other
Yes, If the product is damaged by non-artificial causes within six months of purchase, it will be replaced for free. We provide two-year warranty service for all products. If you encounter any problems during use, please contact us by email.
Sometimes, due to technical issues with PayPal, some customers may not be able to directly checkout successfully. When this happens, please add the product to the shopping cart, and then click checkout in shopping cart to solve the problem.